Whether you need to trim trees around your home or if you are tackling several large trees, there are specific chainsaws that will work best for the task. The debate of electric vs gas-powered chainsaw will be one of your bigger decisions to make as each of these have its benefits and their downfalls. In addition to knowing what type of chainsaw, there are some key parts to the saw you should be aware of prior to purchasing.
Power Type
Guide Bar
Safety Features
Compare Electric & Gas Chainsaws: Which One's Best
Guide Bar
These are three simple things, but important when choosing a saw for your job. The guide bar should have good lubrication, long wear and consume a small amount of oil. A guide bar should also assist in low kickback with your saw. Since a guide bar comes in both the corded and the gas-powered chainsaws, these qualities should be taken into consideration when purchasing. The size of the bar is really what determines what is best for you. Some jobs won't require a large bar because the diameter of the wood isn't as large.
Safety Features
Another shared feature to note for both the gas-powered and corded chainsaw are the safety features. From ensuring your saw can stop its chain from coming off and injuring the user to a properly working hand guard to protect your fingers from any chain jump offs, ensuring you can safely operate your chainsaw should be a number one priority.
Power Type
Out of all the things to compare when selecting a chainsaw, the power type is one of the most obvious choices and the difference reflects in not only price but also the type of jobs you can accomplish with the saw. A common comparison is an option for a corded, electric chainsaw or you can go with a cordless,
gas-powered chainsaw.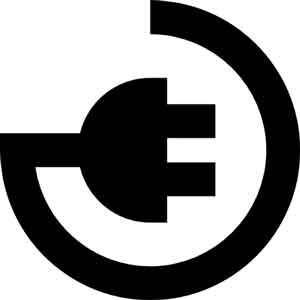 A corded, electric chainsaw is perfect for those small to medium sized jobs around your home. When there are some trimming or trees that need felling that you would like to tackle, an electric chainsaw has enough power to handle it. Electric chainsaw's power is measured in amps. Normally there is a 15-amp maximum in many home electrical sockets. With many electric, corded chainsaws being made of mostly plastic, there are some that are made with steel.
Being made with steel can take away from one of the positive features of the corded chainsaw being so lightweight. Overall, with the amp limitations, the perfect job for corded chainsaws are focused on light to medium jobs within 100 ft. or so from the electrical socket.
Easy to handle

The ease of use of a corded, electric chainsaw is one of the main reasons many look to purchase this saw. Whether you already own a chainsaw or if you are looking into one due to some light work around your property, the corded chainsaw is a great tool to have on hand for cutting jobs. Since power is mainly coming from being corded and electric, the actual tool is lightweight compared to other power types. The gas-powered chainsaw has more weight normally due to having the gas chambers in the tool to power it with no cord needed.

The easy to start option on all corded chainsaws is another great feature that makes this saw easy to handle. Compared to a more powerful gas-powered chainsaw that has the pull trigger, the corded chainsaws have an on/off power switch. A simple flip of the switch and you are ready to start your trimming and cutting down tree branches. Besides being lightweight and an easy on/off switch, this corded saw is usually easy to assemble.

The corded chainsaws are smaller in size and require less maintenance compared to the gas-powered saws. With just plugging in and starting up, many corded saws have one step or fewer regarding assembly. The most important is to ensure your chain bar is properly oiled and safely put together to ensure the best performance.

Environmentally friendly

Having the job of trimming bushes or felling trees can be a strenuous task. If your job is around the home and lightweight, then using an environmentally friendly chainsaw is a plus added to some light to medium work.

When using a gas-powered chainsaw, you are emitting fumes. There are some gas-powered chainsaws that may emit more than others, however, emitting fumes is inevitable. If your job does not require the power of a gas chainsaw, consider using a corded chainsaw would be helpful for the environment. It is understandable that there are jobs that are too large for the corded chainsaw, however, if you are simply handling trees and branches around the home, the corded chainsaw would still be a powerful choice.

In addition to being environmentally friendly, it is a quiet tool. This is even more reason that using a corded chainsaw would work well for jobs near your home. There are several brands of corded chainsaws whose power is somewhat comparable to those of gas-powered. With that being in mind, having a quiet saw that can still get the job done is worth the purchase.

Affordable models

Since the corded chainsaw does not have many components and it comes with an easy start, there are many brands that are lower priced compared to the gas-powered chainsaws. The power limitations of the corded chainsaw are due to needing an electric outlet.

For many shopping for their first chainsaw and are not planning to handle tasks that are far from their home, a corded chainsaw is a better option than a gas-powered chainsaw. Going beyond the initial price of the chainsaws, compared to the gas-powered chainsaw which would require routine upkeep, the corded chainsaw has minimum maintenance.
Both types of saws would need to have chain oil for enough lubrication, however, the gas-powered chainsaw will also need to constantly be filled with gas to operate. With a corded chainsaw, the easy plug and start option means no constant gas refueling.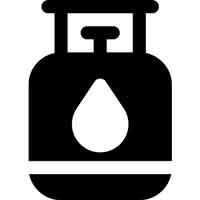 Looking for a chainsaw to handle larger jobs, a gas-powered chainsaw would be the perfect selection. When shopping around, you must know what type of work you will have to get done with your chainsaw. For many homeowners, the noise of a gas-powered saw may not go over well with the neighbors. However, there are certain jobs that will require you to be far from an electrical outlet, so a corded chainsaw is not an option. There are several benefits to purchasing a gas-powered chainsaw such as:
Mobility

For the homes with several trees on the property, the need to move around freely is a must. Not just for the use around your home, gas-powered chainsaws are a go-to option for professional loggers and arborists because they are able to take the saw anywhere. The key to accomplishing larger jobs would be to ensure your chainsaw has enough gas to last.

This may require bringing back up gas for refueling on the job. There are some instances where refueling could get slightly messy so keep that in mind when selecting the fuel. There are some pre-mixed fuel options that you can use with your gas-powered chainsaw. Refueling on larger jobs is not necessarily the biggest hassle since you are able to take your saw anywhere, with no limitations.

Extended runtime

Like the corded chainsaw, there is the benefit of having a longer runtime with the gas-powered chainsaw. Depending on the size of the chainsaw's engine, your runtime is longer so it can handle those large diameter trees. When tackling the large tree trunks, the last thing you need to worry about is your chainsaw powering out and unable to get through one trunk. With the more powerful gas chainsaw, it gives you the confidence to get through those exact jobs.

There will be times, more so for the professionals, that running your chainsaw for an extended time frame is necessary. A gas-powered chainsaw is a tool you will be able to confidently use to finish any large job if you have enough fuel for back up.

Powerful

It is safe to assume that the gas-powered chainsaw is the most powerful type of chainsaw. With it being powered by gas, the engine used can hold more power than the corded saws that are reliant on power from a smaller motor and the electrical outlet. For those that may live in a high storm area where hurricanes or earthquakes occur or even in your home with a large backyard, you will need a chainsaw that is powerful enough to handle trees large in diameter. While going with a powerful gas chainsaw can be loud and sometimes refueling the saw can be messy, the exchange of being able to power through your job is worth it.

Maintenance

When selecting a gas-powered chainsaw, keep in mind there is more maintenance with this type of saw compared to a corded chainsaw. In addition to always having to keep fuel on hand so you can use the saw, there are many saws that require oil and fuel to be mixed before refueling. Frequent mention of how messy mixing the oil and fuel can be is something to note. There are pre-mixed options and many brands that do not require mixing so this will eliminate the mess. There is also the fact of smell since fumes will be emitted with the gas-powered chainsaws. A corded chainsaw won't have these issues since it is strictly powered by electricity.
Shared Features
Safety

There are some things to consider when purchasing the gas-powered chainsaw. As this saw is going to give you more power, it is always smart to practice safety every time you use it. First, the noise level is completely different from the gas-powered chainsaw compared to a corded saw. While it may annoy neighbors if you are working within a residential area, as the user you need to ensure your ears are protected as well.

Many chainsaw brands also have made their saws with safety as a priority. Just like with corded chainsaws, gas-powered saws can also have low vibration. Having reduced vibration in your saw means that you can use for a longer time period without causing fatigue. When selecting a gas-powered chainsaw, for the most part, the jobs you will do will require longer runtime. If your saw vibrates too much, you use more energy to control it, which causes fatigue. For the professionals that must use the saw every day, make sure the chainsaw selected has a low vibration feature.

User-friendly

The corded chainsaw does not emit any fumes, unlike the gas-powered saws. This is one of the main reasons why a corded chainsaw would be an ideal option. The gas-powered chainsaw does have brands that offer fuel savings and low emission. Selecting a gas-powered saw with low emissions is better for you especially since you may select a gas-powered tool for extended use of time. In addition to reduced emission, there are gas-powered brands that operate with air cleaning systems. These help with emissions and can keep your chainsaw operating at its best ability.
Wrap Up
Due to the powerful engines and fuel capacity, the gas chainsaw will ultimately weigh more than the corded saw. With the gas-powered chainsaw weighing more, it runs the risk of tiring out the user quickly. This is not necessarily something that can be avoided if you are doing a job out far from electrical outlets. While which power type to use is debatable, there are jobs that are limited with a corded saw.
Whether you would like to have a lightweight, no mess chainsaw; if the job is further out and you are tackling large trees your best option is selecting a gas-powered saw. There are heavy saws but safety features like low vibration make using gas-powered chainsaw a little bit easier.
Having an environmentally friendly chainsaw is easy with the corded saws. There are no fumes to emit so selecting this type of saw is no comparison. If you have a larger job to tackle, then the gas-powered chainsaw is the better option. There are brands with reduced emissions for jobs that only can be done with a gas-powered chainsaw. Knowing how your saw operates and what it can and cannot do will make for a smarter buying decision. The power type of chainsaw is heavily dependent on the type of job and ultimately your preference.
We hope this article has shed some light on the differences between electric and gas powered chainsaws. Be sure to check our homepage to explore our other extensive reviews.